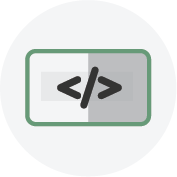 Lead Software Developer
Position Overview
LawDepot.com is currently expanding and looking to recruit a Lead Software Developer in Edmonton, Alberta. Working with the Information Systems team, you will be responsible for the technical leadership of new and existing web-based products. This is a full-time permanent position, working 37.5 hours per week.
Primary Responsibilities
Provide technical leadership for a large scale, eCommerce website and manage a team of developers
Oversee and participate in design, architecture, documentation, development, debugging, and deployment efforts
Train, coach, and mentor employees to develop a high-performance team
Manage and prioritize projects
Assign resources and schedule development responsibilities
Utilize best practices to code and implement exceptional solutions
Work with other departments to determine business requirements and specifications
Communicate progress updates to the team and all required stakeholders
Lead code reviews, share knowledge, provide feedback, and brainstorm ideas
Knowledge and Skill Requirements
Post-Secondary Education in Computing Science or equivalent (ex. Information Systems Technology, Digital Media and IT)
5+ years of experience in a Software Engineer or Developer role is preferred
Prior management experience would be an asset
Advanced knowledge in C#, .NET Framework / Core, Microsoft SQL, JavaScript, jQuery, CSS, AJAX
Familiarity with front end development including HTML5, SASS
Experience with Git, TypeScript, Selenium, SonarQube, Vue.js would be an asset
Knowledge of development best practices
Ability to plan, implement, test and document programming applications
Excellent problem-solving skills with the ability to translate requirements into technical design
Strong knowledge of Unit Testing principles and best practices
Ability to conduct thorough code reviews and provide valuable feedback to other developers
Effective written and verbal communication skills
Familiarity with Agile processes and Azure Boards
Why You Should Join the LawDepot Team
Excellent total compensation package
Comprehensive health and dental benefits, plus an additional Health Care Spending Account
Flexible work hours
Three weeks paid vacation, plus bonus personal days
Access to continuous learning opportunities, including a subscription to LinkedIn Learning
Company share plan
Casual work environment
Company Profile
Join one of the fastest growing companies in Canada and a seven-time Growth 500 ranked organization (2020, 2019, 2018, 2017, 2016, 2015, 2014). LawDepot is the most advanced publisher of web-based do-it-yourself legal solutions. Using a unique step by step method, LawDepot simplifies the process of creating a customized legal document. LawDepot products cover all facets of the legal industry including: Estate Planning, Family Law, Real Estate, Business and Human Resources. Over ten million satisfied customers have trusted LawDepot to solve their legal needs. LawDepot attracts over two million monthly visitors and is one of the top 5000 largest websites in North America.